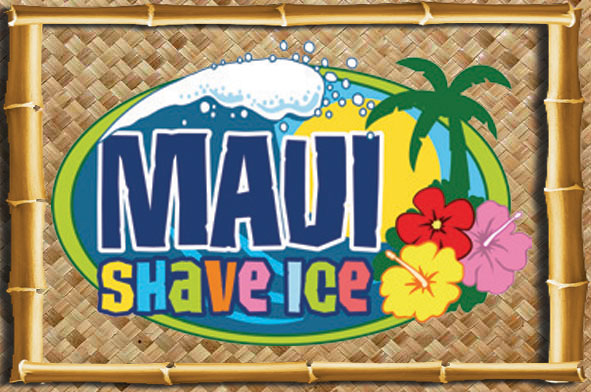 Gamez on Wheelz' Maui Shave Ice is the perfect compliment to any of our Gamez on Wheelz products or stand alone as a featured dessert! Maui Shave Ice offers a variety of great flavors, optional Hawaiian props and Hawaiian games to enhance any party or event.
Each cup of Maui Shave Ice is stacked high with fluffy, white finely shave ice with mouth watering syrup flavors., using only pure cane sugar from Hawaii. Our Shave Ice is so good you will want to bring us back time and time again. Call us for your next luau, corporate, school or sporting event, party or fundraiser.
We offer several set up style packages and options that will fit any budget. Of course any option you select will includes…
Spoons
Napkins
Ice
Variety of syrup flavors
NSF Certified shave ice shaver
Serving Table
At least 1 professional staff to serve your guests.
KAUI Gamez on Wheelz "Add on Party Enhancer" Package:
Served after a Gamez on Wheelz party to give your guests a great treat and cool them down! We will serve up to 25 guests. Your guests will be able to select from 12 of the best flavors in Arizona!
Price Includes: 1 Shaver, ice, 12 syrups, 1 staff, 8 oz serving cup, 15-20 minute serving time
Big Events Or Fundraisers: Allow us to come out to you event or fundraiser and charge the guests and we will donate $1 for every Shave Ice Sold back to your school or cause.
Gallery